Simon Ambrose of Warwickshire goes one better with a 'cheat' for Sensible Soccer...
'To have a chance at beating the top teams,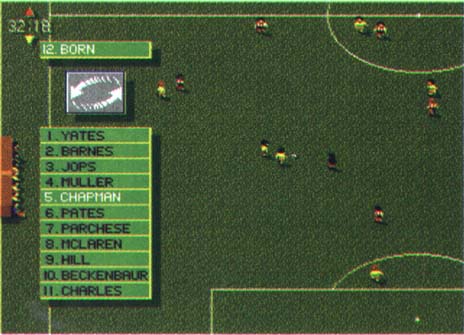 If you find that Beckenbauer is a bit too good a
player for you to handle, put him in goal...
first choose one for yourself, then go to 'Edit Teams' and choose your opposing three teams. Swap the opponents players around so that the star players are on the bench, put the 'keeper at centre forward and put an out-field player in goal."
Excellent! If you can't beat your opponents fairly and squarely, totally oblitarate them first and they'll be easy pickings! That sounds like just the sort of battleplan that Saddam Hussein would use...
from AMIGA FORMAT - February 1993