This news page has details on all updates of Sensisuperstar, and what else is happening on the Sensi scene. Please e-mail me If there is any important or useful news that you want me to put on this page.
September 24th 2000
I made a mistake with the updates. Due to a problem with my copy of Winzip I accidentally uploaded old teams, I have fixed it now, so download the patch again for the latest teams. Sorry for the inconvenince :)
September 23rd 2000
More new udpates this week. I am still ploughing through the major leagues making them accurate and also collecting new updates by the week. Check out the new updates with a complete English update, Austria, Spanish premier, new italian teams and much more. SWOSupdate//2001 v0.3 is still a preview version, I have yet to make the 95/96 ECE version of the update, but it will come it due time.
September 18th 2000
I fixed that broken link that stops you from getting to my new udpates, sorry about that it is back to normal now.
September 16th 2000
New updates this week. Still in the preview phase my updates are starting to grow and many major countries are finished or almost finished. So all you SWOS 95/96 ECE players can look forward to a patch for your SWOS in the future when I can get round to converting the files. For now, career mode is only possible with the SWOS 96/97 version of my patch.
SWOS online League from Yugoslavia has finished the qualifying. Now the league will start in a week, but there are fees to pay for league members, but the top 3 players get PRIZES!
Marcus' league is underway now that 24 teams have filled the premier league, there are still 24 places for DIV 1, and you can get the oppurtunity of a cup or 2.
September 9th 2000
I have recently downloaded the latest updates from Pablo's website. Some are good, but only one (Poland) has the original prices formula. Many have very good line-ups, I like the new Italy update. And then there is the new Argentina update, we've never really had a decent update for Argentina, and sadly this new one is substandard as well. So, I will make an update for Argentina. It is about time someone did, and there is a great website with loads of squad detials (www.argentinesoccer.com) which I will be able to use.
The ECE version of my update will not be released for a few more weeks. I need to get more updates first before I spend time converting files from 96/97 to ECE. You can see by clicking on "update details" on my updates page, what team files are being worked on.
The SWOS Online league by Marcus is filling up, only 5 places in the Premier league remain, after that you will have to start in Division 1. Special best luck wishes go to my team: "Jumpers for Goalposts", and my good friend Paulinho's team "Hmmm... Isn't It"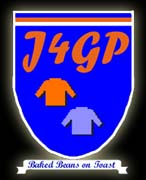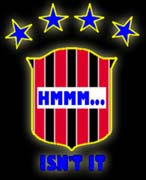 September 3rd 2000
Some things which I forgot to include yesterday.
Great news!! You can now order SWOS and buy it over the internet if you didn't own the latest version already. The site is www.softwarezone.co.uk and you can get the EURO 96 version of SWOS for £24+. SWOS 96/97 is currently unavailable but EURO 96 has all the same features and is compatible with my update patch.
Download the special SWOS EURO2000 patch by Dennis Mattijssen at the downloads section.
September 3rd 2000
I'm back and so is Sensisuperstar. It has been a little while since the last update and a lot has been going on since I was away.
Firstly some news. A very promising new website has been created by maRCUS which is a SWOS league website. It is another SWOS online league, but this time you get £45m to spend on your 16 player squad, check it out now and sign up to try and win the league (see links).
Meanwhile the other SWOS league on the net (SWOS Sovedici) is running extremely well and the qualifications are nearly finished.
Site news: This is where I let you know what I have been up to whilst working on Sensisuperstar. Well, I have been working very hard when I have had the time and I can say that the updates section is going to be great when it is finally finished. Today I have released a patch which has all the teams I have done so far. It is not finished but gives you an idea of what is to come (see updates). You can also expect updates for the tactics page, best players, and careers page in the following month. Sadly one part of my site which has recieved very little attention this summer is the goals and competitions section. These are very exciting areas of the site, but the most response I get is about the updates, so updating SWOS to the 2000-01 season is my current priority (even more than playing SWOS - shocking!!)
I hope that I can continue to bring the site forward and update the various pages but I do not have all the time in the world unfortunately. I return to college in 2 weeks and I expect to be very busy. So, this will probably mean less frequent updates. But - as long as there is SWOS, I will always try to devote some time to my site so that SWOS can live on (until SWOS 2000 is released!!)
SWOS to download - you can now download the old PC SWOS for free because it is abandonware. Visit the downloads section...