International Management Tips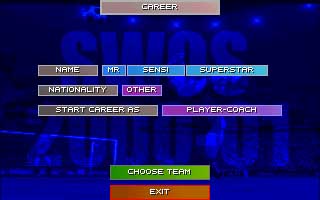 When you start a career you choose a nationality. Whatever you choose will be the first country to offer you an international job-offer. So if you chose ENG then you will get an offer from England when you are successful. So, if you don't what to get landed with an offer from your Nationality every time, select OTHER as your nationality, then you will get an offer from whatever country out are managing in!
An International Job offer happens when you have been successful at your Club(s) for 3 seasons. The offer is made just before the National team has to qualify for a Major competiton like World Cup or European Championship. So you get an offer possibly once every 2 years in Europe, or otherwise once every 4 years.
The quick way to becoming International manager is to start a career with a big club with good players. Download the "BEWARE" or "J000" tactics from my tactics page and load it into your career. Use this tactic and do view result for all the matches. With a bit of luck you should be successful enough in the first 3 seasons to get an International job-offer in the 4th season!