Welcome to Sensi SUPERstar
Last update was 21/01/2006 - Sensisuperstar returns!
Hello and Welcome, My name is Paul Turner and I'm a 22 year old student in London, England. Welcome SWOS fans, this is my homepage dedicated to the best football game ever.

For details of updates to the site click here, or go to the news page.


Click on banner for more details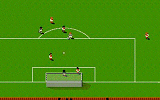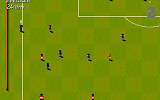 Contents
News the latest news about my site and Sensible Soccer etc.
Reviews/Articles nostalgic Sensi reviews and news items from the past.
Amiga SWOS a section about Amiga SWOS
Stories Funny stories about SWOS
Exploring SWOS A guide to SWOS, exploring all the features of the game
Internet Play Information about SWOS internet play
EURO2000 special My Euro 2000 review
Highlights Under review and construction. A selection of the very best SWOS goals and highlights.
Downloads SWOS time machine / Editors and sounds for SWOS
Records Amazing feats performed on SWOS.
Careers SWOS careers of differnet shapes and sizes.
Compo Corner Monthly competition for a range of different SWOS things.
Players My list of the best players on SWOS.
Sensi Old Boys Famous players who have stayed sensible
Tips n Stuff Tips and stuff on SWOS.
Tactics SWOS tactics to download.
Editing SWOS Helpful information on editing teams, sounds and files.
SWOS Chat Chat about, well, Sensible Soccer
Gallery Pictures captured from SWOS
History The History of Sensible Soccer
Links Links to other peoples top SWOS pages.
Guestbook My old guestbook, you can't sign, but you can read
FORUM If you are SENSIBLE you can can talk about everything at this fantastic FORUM
Cheats SWOS cheats, if you are really stuck
Arsenal the best football club
Just for those of you who don't know what Sensible World of Soccer is, I suggest you go and download yourself a copy for your PC or Amiga emulator. Sensible Soccer was, in my opinion, the best game for the Amiga. It was a fantastic, brilliant game. But why? Because of the wonderful gameplay; so simple, natural that compared to Sensi other supposed football games are like trying to control a deaf dog. Not that you can't control other games, it's just that they seem so mechanical where Sensi is so natural. The graphics don't matter, the gameplay and control, the competition, career mode with teams from all corners of the globe, edit your own teams, updates of leagues over the internet so it is never dated, that's what really makes it such a classic. Sensible World of Soccer is my main PC game, and this site should help you get even more out of it too.
About this site:
This site was designed and created by Paul Turner from 1998-2006. Thanks goes to all you good people who have visited my site, more than 35000 since October 98.

ICQ number : 36147453 (don't know if it still works, i don't use ICQ anymo'